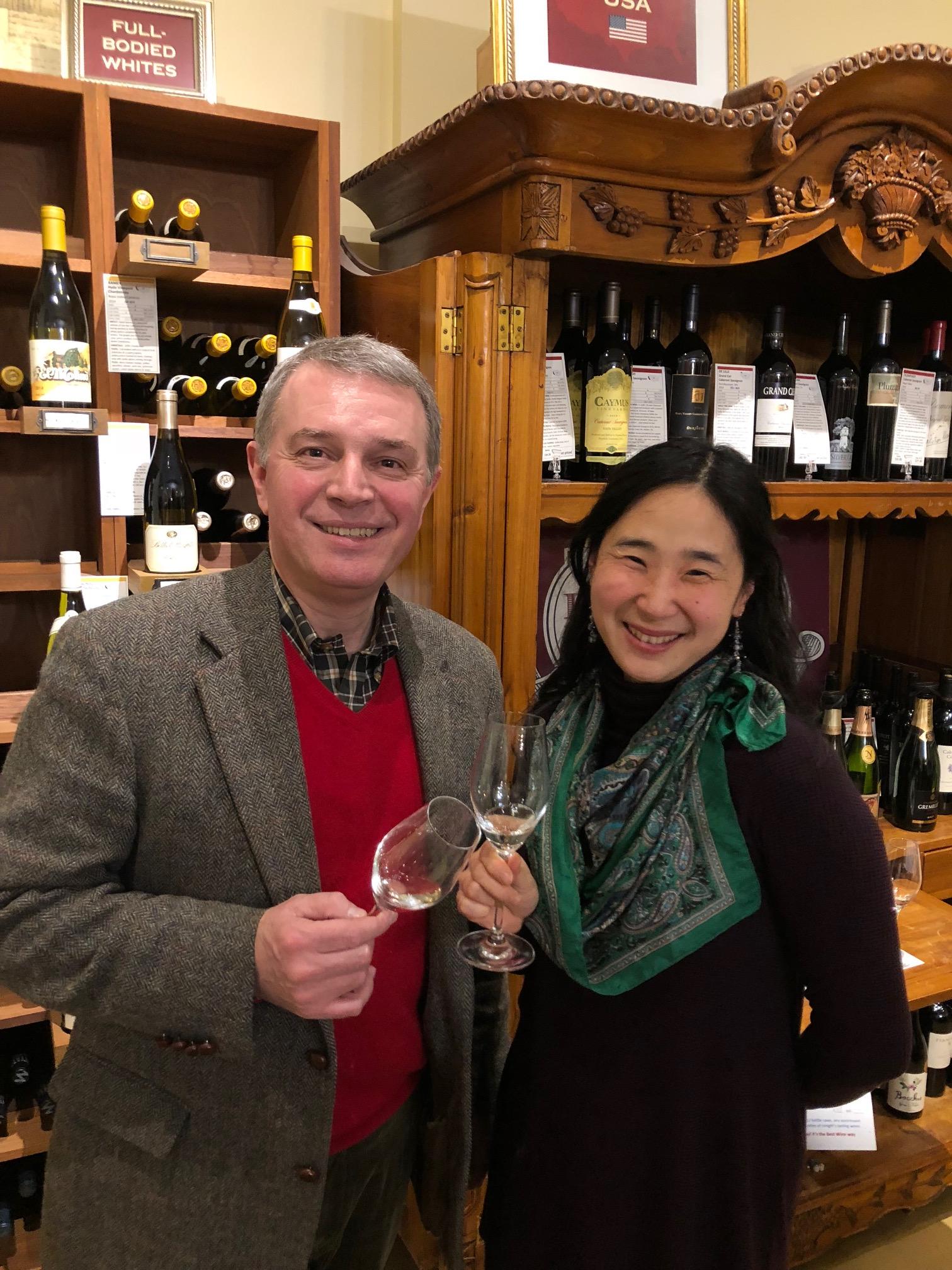 What's better than sipping delicious sparkling wine to toast the holidays? Why, sipping 6 different kinds with renowned expert Thierry Pradines, proprietor of Pleasantville's own Best Wine Purveryors, of course! My husband, mother-in-law, and I were happy as could be at their weekly wine seminar on Friday which focused on holiday bubbly. I learned a lot, including why a $130 bottle of Champagne costs that much, and how prosecco gets its fizz in a fraction of the time and price. Thierry's stories, sprinkled with folklore and fact, made each sample stand out.
Our favorites: Val D'Oca, Prosecco 2017, Veneto, Italy; Jean-Baptiste Adam, Cremant d'Alsace Rose Brut NV, Alsace, France; Neveran, Gremillet Brut NV, Champagne, France.
Purchases of 6 bottles of sampled wines are discounted 10% – we left with bottles we'll be proud to pop at our holiday gatherings this season. Next up; Best of 2018 sampling on December 28 at 7 pm!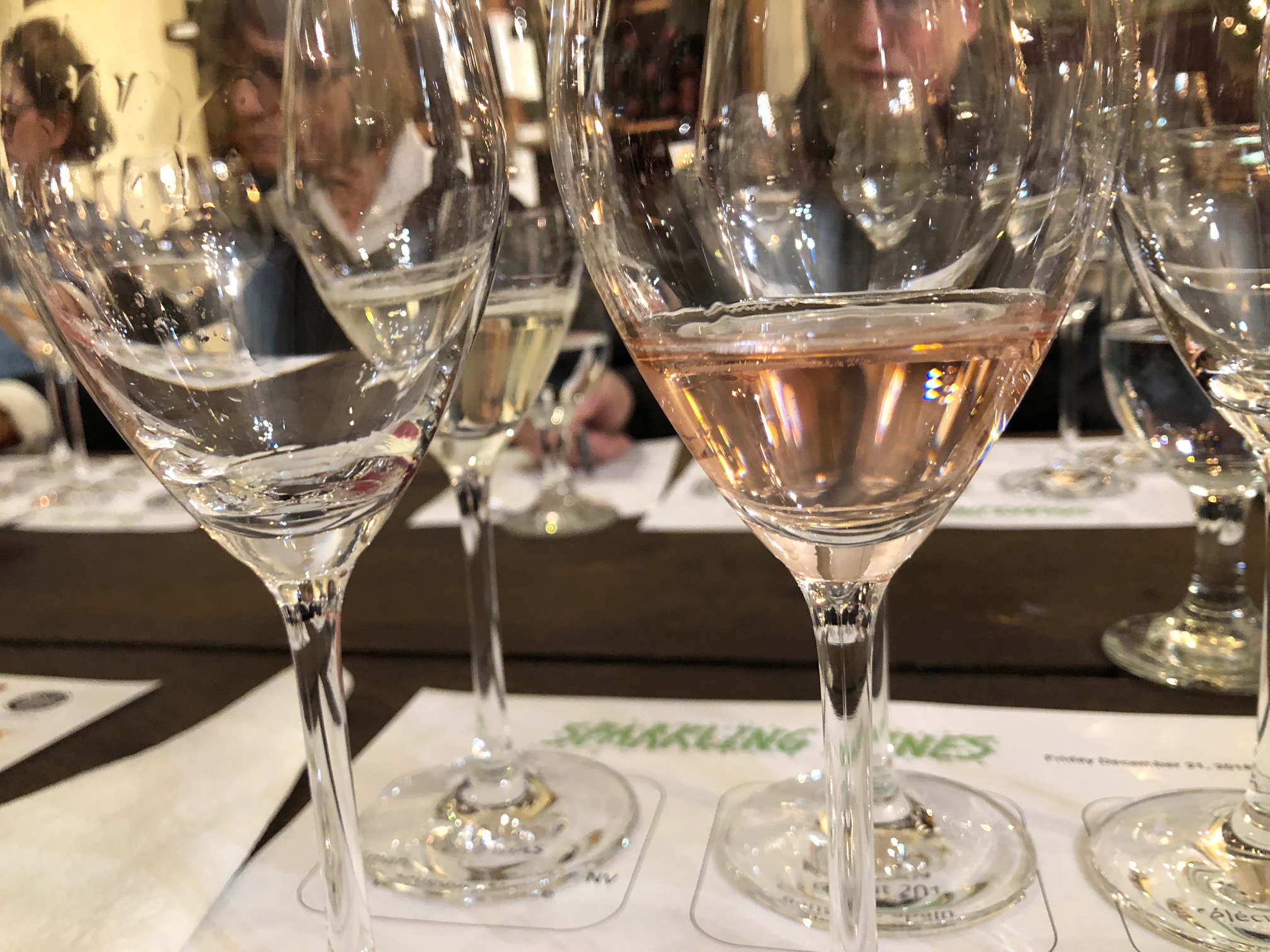 A Conversation with Thierry Pradines, proprietor of Best Wine Purveyors:
Describe your business:
Best Wine Purveyors is a retail wine store unlike any other. Every wine we carry has been hand selected as the best from different regions, varietals and price points. We sample 8 wines a day in our drawing room like atmosphere and offer weekly tasting seminars. We welcome patrons to spend time here, learn about wine, and have a wonderful experience.
Why did you choose this profession?
I was born and raised in Fronton, France, a small Southwest village where wine has been made since the thirteenth century. My family owns vineyards and makes wine, so I've been involved in every aspect of the process. I'm proud to have also earned certification from the Wine & Spirits Education Trust – the most highly respected wine education program in the world. And I really love wine.
What do you love most about the neighborhood?
Pleasantville is full of people who care about quality and want special experiences. You can find the best of everything here – wine, food, services, culture. If you speak to proprietors they have traveled and worked with the best in their businesses. It's a pleasure to learn from each other.
Anything exciting going on that customers should know about?
We have weekly wine tasting seminars on Fridays at 7 pm – we just toasted the holidays with a tasting of six sparkling wines – and our next will be the Best of 2018 on December 28. Reserve a spot early, as they often sell out.