Your Fresh Start Awaits!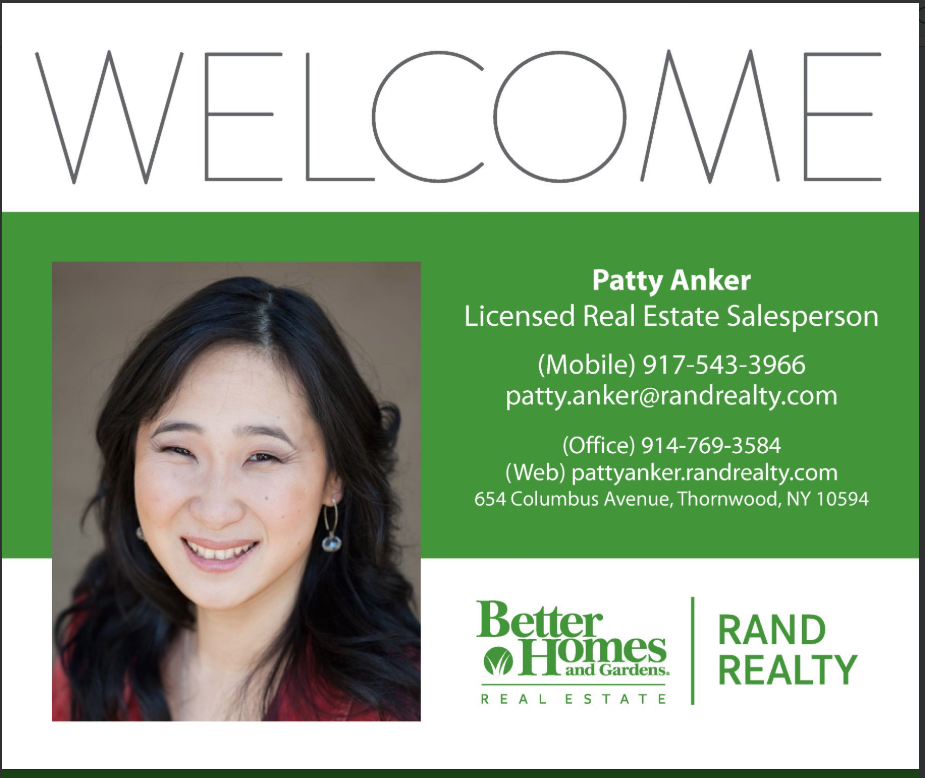 I am thrilled to join Better Homes & Gardens Rand Realty in Thornwood, NY! I'll be posting real estate news & advice on home buying, selling, staging, organizing, maintenance, and how to stay sane through it all.
Anyone can buy, sell, or care for a home on their own. But for such a complicated process (and large investment!) why not have an expert guide save you time, hassle and money? Why not partner with a fear-facing expert and former marketing executive who can hear your hopes and negotiate them into the boldest reality possible? And why not laugh a lot, and HAVE FUN?
Finding home is an adventure. Let's do this!
Testimonials:
"Patty is a skilled listener with unquestioned integrity" – Scott Williams
"Anyone would be lucky to have Patty in their corner." – Toni Sciarra Poynter
"A complete pleasure to work with." – Amy Cooper